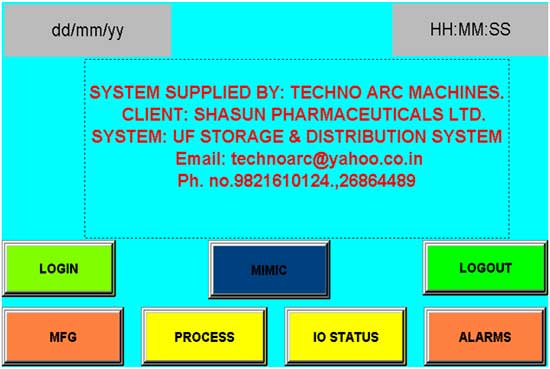 This is Your HOME Screen, which appears after switch ON the system, from here user can switch to different screens to apply detail system.
LOGIN &LOGOUT are security level options to operate system by particular level users.
Press IO Button to move screen which shows you detail status of Inputs & Outputs i.e.